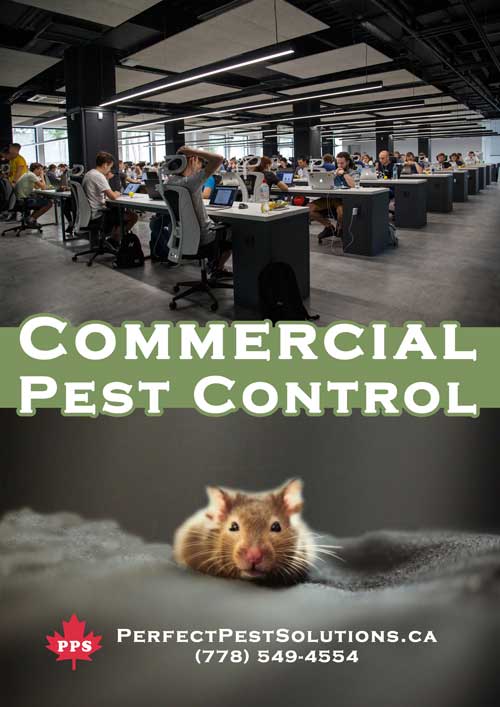 Food establishments are more vulnerable to pests. They can cause several problems, including food poisoning and contamination, damage to equipment, etc. It is crucial to keep pests out of buildings, detect and eliminate them, and halt food contamination in order to limit the dangers they pose.
You may not mind them at first when they are just flying or crawling around, but as they gain strength and confidence, they start to swarm. What's more annoying is that these pests don't discriminate based on where they are found. They will attack any organic material that seems to serve as food or shelter. We compile professional services at affordable rates for commercial pest control.
Why Get Rid of Pests?
Exterminating bugs is essential for a healthy food establishment. Let's start with the basics: Bugs eat our food, spiders, and other arthropods. You can prevent bugs from breeding and spreading diseases by limiting these food sources. If you want to protect your office and property, it is essential to get rid of pests. Pests can be a real hassle and can even take up residence inside our office. If you're experiencing problems with ants, termites, roaches, mice, or other pests, commercial pest control near me should be your first choice.
What kinds of businesses include commercial pest control?
The
Law Insider
defines the commercial sector as "non-manufacturing business establishments, including hotels, restaurants, wholesale businesses, retail stores, warehouses, storage facilities, and health, social, and educational institutions." Structural pests like rodents, birds, carpenter ants, cockroaches, and flies can be a serious problem for business owners. Rodents, birds, and carpenter ants can cause structural damage to properties. Rodents can cause structural damage to properties through gnawing and building nests. They also build nests inside furniture like sofas, couches, and seats by gnawing and burrowing into them. Whenever they find an entry point, like holes around the plumbing system under sinks, they start removing insulation and tunneling through it to access attics and other parts of the building and build their nests. If you leave a pile of newspapers on your property for a long time, it's a good place for mice to build their nest. Rodents, cockroaches, and flies can put employees and customers at health risk by carrying disease causing agents. Pests can also harm the reputation of a business. Seeing a cockroach on the dining table when you are eating in a restaurant is a nightmare for both the customer and the business owner. When we receive your call, we visit the site and its staff to gather information about pest species, reasons for pest activity, and history of pest problems. The success of a pest management plan depends totally on the accuracy of the information we have collected. There are different species of structural pests, and each of them has specific biology, behavior, and management requirements. A mistake in pest identification can lead to unsuitable control methods, wasted time and money, and unwanted risks to the public and the environment. Our unique selling proposition is having an entomology expert with a doctoral degree who trains the technicians and helps them identify the problem accurately and prepare effective pest management plans.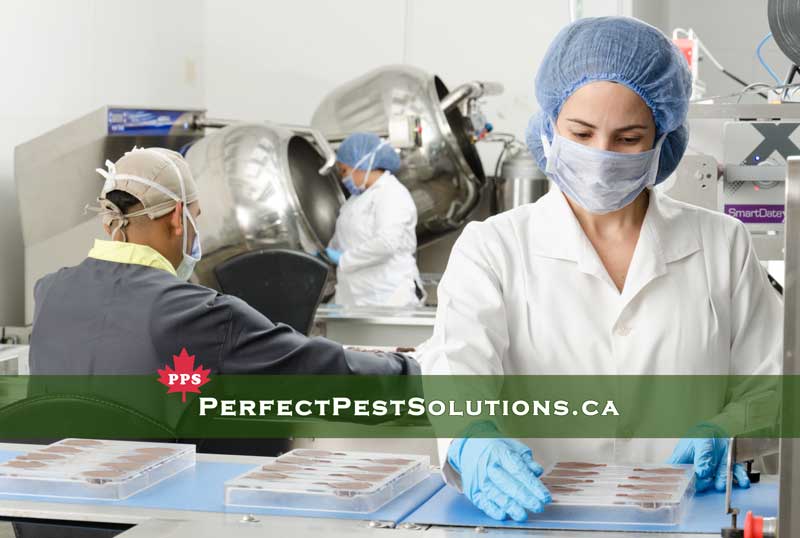 Businesses pest control categories:
What should businesses do to prevent pest infestation?
The guidelines on this page for
commercial pest control
activities are not exhaustive—the size and complexity of a business will determine what pest control measures it needs. Call us for a free consultation and inspection. The following tips are taken from
Inspection Canada
:
A building's exterior is maintained such that it is bird, insect, and rodent-proof, and holes, cracks, and other structural damage are repaired to prevent pests from nesting.
Swarming insects are discouraged from coming near the building by placing exterior lights away from it.
The fence should be kept free of debris and vegetation.
The building should be kept away from debris, vegetation, and stored materials.
Standing water is prevented from occurring on paved and low-lying areas by keeping them well-drained.
To avoid pests getting attracted to the dock areas, product spillage must be avoided.
Install insect barriers such as air curtains or plastic.
Gutter areas must be free of debris to prevent pest garbage.
Nesting and roosting locations are eliminated.
The facility through air intakes and exhaust fans should be sealed not to enter insects and rodents
When doors and windows are not in use, they are well sealed.
A screen must have at least 16 mesh.
All the entrances should be provided with self-closing doors.
Using light colored floor and wall materials to make rat droppings and insect detection easier.
Equipment, tables, and utensils are kept clean and sanitary.
Pests are prevented from building up due to the presence of lids on all waste containers.
There are no food scraps and everything must be cleaned in the lunchroom, locker rooms, or washrooms.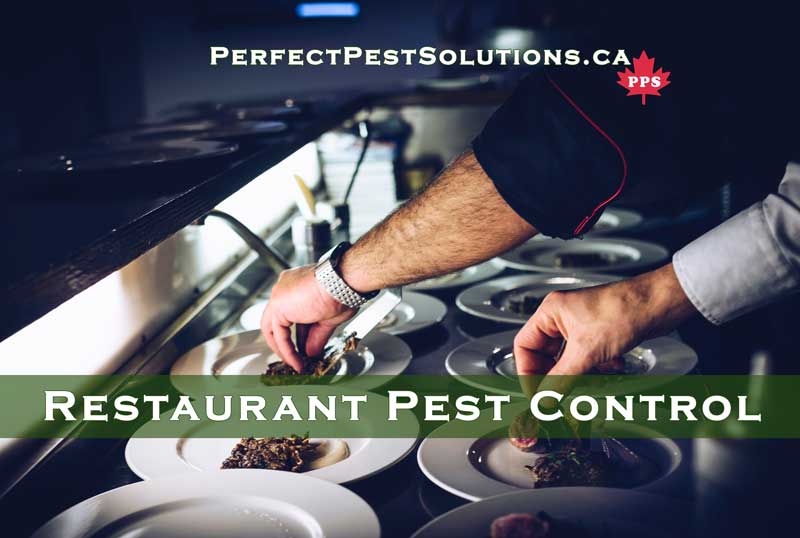 You can apply a number of control measures:
Rodent and insect problems can be reduced using physical control measures such as traps and electrocutioners.
Flying insects, such as fruit flies, houseflies, and moths, may be controlled using insecticides made out of electrocutors.
Rodent traps may be positioned around the building's exterior and interior to detect infestations and manage them.
A number of pesticides have been approved by Health Canada for use in food establishments to help reduce or eradicate pests. Pest control chemicals should be stored in secure containers to prevent contamination of food
What is the process of our commercial pest control
Integrated Pest Management (IPM)
You'll get the most comprehensive integrated commercial pest management service available, which combines all available methods of avoiding pests.
Inspection
A Perfect Pest Solutions (PPS) technician will inspect all of your business locations, identifying pest activity zones.
Analysis
A list of locations where pests may be found, as well as current and potential problem areas, will be identified by PPS technicians.
Identification
All of your employees, as well as your customers, should report any pest sightings to Perfect Pest Solutions, given the location and time of occurrence.
Personalization
Commercial pest control specialists will design a pest management program that is specifically tailored to your facilities.
Monitoring
Our commercial pest control will monitor and maintain your pest problem for your company to make sure it has been eliminated.
Treatment
Our commercial pest control technicians will expertly, safely, and humanely treat any pest infestations using eco-friendly products wherever possible.
Service Area Commercial Pest Control
Commercial Pest Control services the Metro Vancouver area.
Vancouver
North Vancouver
West vancouver
Burnaby
Coquitlam
Port Coquitlam
Port Moody
New Westminster